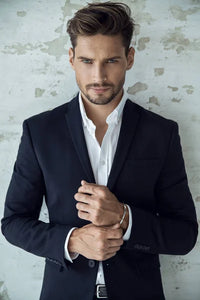 Men's Formal Wear
In Store Only!
We sell men's formal wear such as:
Suits / Suit Jackets / Dress Shirts / Dress Pants / Ties / Belts / Dress Shoes .
We also offer suit rentals through Black & Lee.
We require an appointment for rentals, to complete measurements. To ensure availability, please visit us at least a month before the event.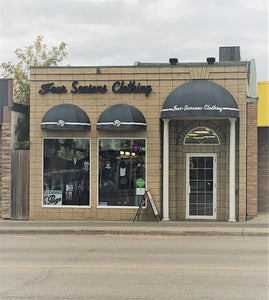 About us
Welcome to Four Seasons Clothing!  We have been proudly serving Lac La Biche and area for over 35 years (1986) , and now,  we are super excited to have an online presence.  We have grown our business by building strong relationships with customers like you.  Your continued support is appreciated and invaluable. 
We are committed to listening to our customers by bringing you a wide assortment of fashion pieces that are on trend and affordable.  Our customers tell us that they would like to support brands that are using responsible manufacturing, and comfortable natural fabrics of extremely good quality, and brands that give back in a meaningful way.  We want all of that too.
Our goal is to see our customers smile!

LOOK GOOD. FEEL GOOD. DO GOOD.
OWNERS: GARY & ALLISON GROSS